Audio and video of me doing readings, interviews, and convention panels.
Reading, 9 April 2021
Fae Productions "Author Reads" program. Reading from The Deep End, with Q&A.
Marscon 2021 Panels
Marscon 2021 Reading
Narrativity 2020/21 Panels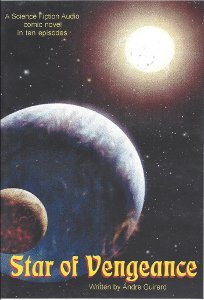 "Star of Vengeance"
Not a read, but a listen. Free, ten short radio episodes scripted by Tyler (under a different name). Search the page for "vengeance".
If You Were the Only One in the World